What the Critics Say:
Imagine your favorite board or turn based PC strategy game expanded to accommodate twelve human players with perfect execution of each player's actions and with no waiting around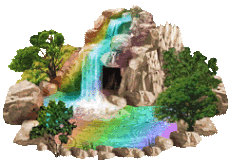 for the other eleven to decide what to do! That's what Fall of Rome provides, in a scintillating, epic setting for our terrific online multiplayer games. There are no huge files to download or software to buy at a store: you can play our online multiplayer games anywhere you have an internet connection.
If you've enjoyed war and strategy games such as Risk, Axis and Allies, Shogun, Cosmic Encounter, Settlers of Catan, Diplomacy, Magic the Gathering, or many others too numerous to mention, you'll instantly appreciate the online multiplayer games that are Fall of Rome. Think "online board game". While Fall of Rome offers more tantalizing choices and levels of game play (economic, political, military, role playing game elements, intrigue, espionage, diplomacy, and online multiplayer games negotiation – all are important elements) than the others, they are not overly complicated online multiplayer games. Players don't waste time hassling with supply lines, resource collection, and lots of minutia: they focus on important strategic choices and react to what the other players are doing in a competitive, unpredictable contest where no two games are ever the same.
Fall of Rome is a breakthrough in online multiplayer games that combines the best elements of
strategy games, role playing games (online rpg), and online war games in one exciting, epic contest. Match your skill and cunning in the world's premier online turn-based strategy game against eleven human rivals from around the planet in our online multiplayer games. Only one will ultimately triumph in his quest to become The Rex – sole ruler – in a new world of his making. Only one will stoke the furnace of industry, harden his warriors into invincible legions, fire the imagination of his people, and wrestle power from his rivals by imposing his will upon them! Online multiplayer games never played this good before!
Each kingdom in our online multiplayer games is unique and faces different challenges and opportunities. For example, the Huns feature blazing fast horse archers, great in the plains
but poor attacking fortified towns and cities or in restrictive terrain. The clever player will form a strategy to accentuate his kingdom's strengths, while being flexible enough to adapt to changing circumstances brought about each turn by his eleven rivals. Fall of Rome offers the best virtues of the greatest previous online multiplayer games and brings forward new dimensions for strategy games while providing its players unprecedented convenience, ease of play and plenty of role playing game feel.
Using Fall of Rome's graphic user interface (GUI), you and your online multiplayer games opponents will issue more than a dozen commands to your forces each turn. Issuing the commands is a snap; the exquisitely devilish part is choosing which of the more than sixty different kinds of commands available to you will be selected, guided by your strategy, alliances, and ever-shifting game developments. Try the best of all online multiplayer games now: try Fall of Rome in our free trial!