Imagine your favorite board game or turn based PC strategy game expanded to accommodate twelve human players with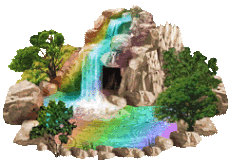 perfect execution of each player's actions and with no waiting around for the other eleven to decide what to do! That's what Fall of Rome provides, in a scintillating, epic setting. No huge files to download or software to buy at a store: you can play our online multiplayer games anywhere you have an internet connection.
How do I Know if I Will Like Fall of Rome? If you've enjoyed war games and strategy games such as Risk, Axis and Allies, Shogun, Cosmic Encounter, Settlers of Catan, Diplomacy, Magic the Gathering, or many others too numerous to mention, you'll instantly appreciate the online multiplayer games that are Fall of Rome. Think "online board game". While Fall of Rome offers more tantalizing choices and levels of game play (economic, political, military, role playing game elements, intrigue, espionage, diplomacy, and negotiation – all are important elements) than the others, it is not an overly complicated game. Players don't waste time hassling with supply lines, resource collection, and lots of minutia: they focus on important strategic choices and react to what the other players are doing in a competitive, unpredictable contest where no two games are ever the same.
What is Fall of Rome's unique game style? Please read our page on Episodic Strategy Games to learn about how our unique system of play allows this kind of strategic depth in a multiplayer game along with unprecedented convenience for you to choose when in a three day period you wish to play. Your eleven rivals are also each independently choosing
when to play – players are not usually on line at the same time, even though your actions and theirs impact upon all players, as they do in those classic board games. This is part of the reason why we say Fall of Rome is an online strategy game for adults with many calls on their time – the game meets your schedule. The important thing is that you do issue your commands sometime within the 72 hour period – it is not good to miss an episode. You'll always know how many hours and minutes are left in an episode – there is a countdown clock in the bottom right of the game screen. Games last up to 24 episodes, and at three days per episode, a single game, or campaign as we call them, provides about two months of entertainment.
How Do I Get Started? If you've spent some time on our site and Fall of Rome looks like the kind of game you have been looking for and you'd like to try it, first, you'll establish an account at How to Join. While you establish your account our system will
check to ensure your computer is capable of running Fall of Rome. The technical requirements are fairly simple: you'll need a current version of java which most machines have. If you don't, we'll show you where to download it free and easily. You need to have your screen resolution set to at least 1024 by 768. Again nearly all machines are already set this way, but if not, it is a simple adjustment in your control panel. That's about it.
Join Your First Game! With that squared away, you'll sign up for your first game. You will establish your in-game persona, the name by which you wish to be known in the game, and choose one of the 12 kingdoms in the game to lead. The Huns perhaps, or the Vandals, Norse, Celts, Visigoths, Franks, or six others. In another click or two, you will be in the "queue" for the next game. Games begin when there are 12 players in the queue, not as soon as you sign up. This is because everyone starts at the same time, every player gets the same number of episodes, and the game ends for all players on the same episode with victory for someone. In other words, it is a fair contest. There is no way to "buy" an advantage, it is the skill of the players alone that determine who wins. Additionally, experienced players are usually in "Veterans" games, and if they join a "Regular" game like you will the first time you play, they are at disadvantages and are considered Mentors – they will help teach you the game in hopes you will ally with them.
When Does the Game Begin? Most likely your game will start within a couple days of your entering the queue. In the meantime, familiarize yourself with at least the Quick Start Rules. The complete Rules are available on-line under the Community button. Once your account is established, you can also try our mini-game, Centurion. Here you can experiment in a solo practice game with very short turns, to get familiar with how to issue orders and what sort of results to expect. Centurion deals only with the military components of Fall of Rome though, and lacks the inter-player diplomacy that add to the intrigue of Fall of Rome. Still, it will expose you to the game screens and results – just don't expect to do well in Centurion. The turns are too quick for new players to really know what to do. Just remember in Fall of Rome you'll have plenty of time to thoughtfully plan your turn.
When your game starts, you'll be notified by email – this is one reason why we require verified email addresses with sign up. You'll also get an email from us if you haven't submitted your commands and there are less than 12 hours before the episode will end (i.e., you are in danger of missing your turn).
OK, I Have Been Notified My Game has Begun. What Do I Do? You'll sign into your account to access your game, and there, "launch" it. The game will load, and you will see the map, centered on your capital. The contest is underway! You'll explore the map, evaluate your starting position, and begin planning the conquest of your "home" region. You'll issue the commands for the first episode (or, "turn"). As you'll learn in the Quick Start Guide, you'll right click on your pieces to access their command menus. There is a menu bar across the top where you can access all kinds of game information. Another feature of Fall of Rome is that you can change your mind, or complete only a portion of your episode as many times as you like. Every command you have given is saved automatically, but each may be cancelled, or new commands given right up until the episode deadline. At that time, the program runs all the commands from all the players according to a sequence (for example, battles occur before movement), and in minutes the episode "airs", meaning it is available for you to view and see how all your commands turned out, who may have attacked you, the lands you have gained, battles fought, agent missions, and all the rest!
Each kingdom in our online multiplayer games is unique and faces different challenges and opportunities. For example, the Huns feature blazing fast horse archers, great in the plains but poor attacking fortified towns and cities or in restrictive terrain. The clever player will form a strategy to accentuate his kingdom's strengths, while being flexible enough to adapt to changing circumstances brought about each turn by his eleven rivals. Fall of Rome offers the best virtues of the greatest previous online multiplayer games and brings forward new dimensions for strategy games, online or otherwise, while providing our players unprecedented convenience, ease of play, and plenty of role playing game feel.
More Help Getting Started is Available! In addition to the Rules, Quick Start Guide, and Centurion, we have a very friendly forum supported by our players who are delighted to answer questions from newbies or even potential players. You need to establish an account there to post (separate from your game account), but it is recommended you take a moment to do so as the forum is a great resource while you are learning the game, and later when you wish to learn more about strategy, boast about your victories, or even make suggestions for improving Fall of Rome. Finally, you are invited to send emails to support@kingdomsofarcania.com with any questions, game wise or technical. We aim to provide the most customer friendly environment of any online game!